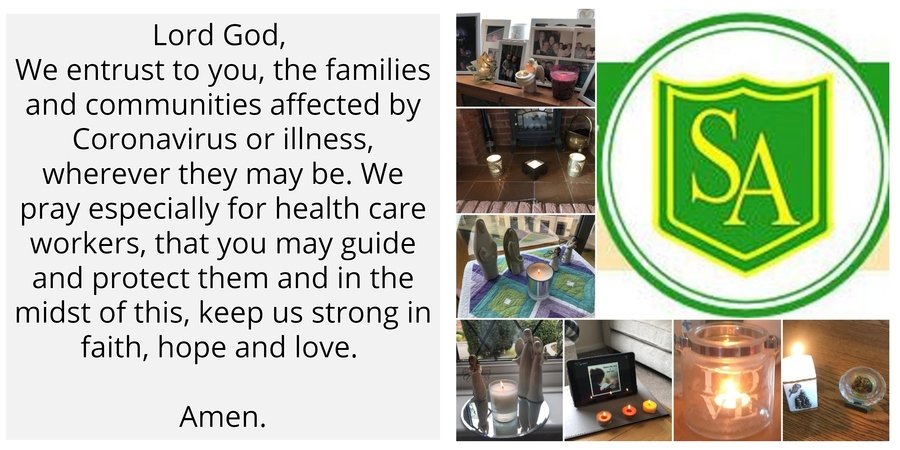 Online Masses
We have gathered together some of the parishes in the Diocese, which live stream their Masses, so you can still access a Mass even if not in person.
Please click on the links below, which will show you which parishes are live streaming and when their Mass times are:
Monday to Friday – 12.15pm
Saturday - 10am
Sunday – 11am
Liturgies during Holy Week will also be live streamed. The principal ceremonies will be celebrated in the Cathedral by Archbishop Bernard and all are welcome to participate through the live stream facility.
Palm Sunday (Sun 5 April) – 11am
Daily Mass (Mon 6 and Tues 7 April) – 12.15pm
Mass of the Last Supper (Thurs 9 April) – 7.30pm
Solemn Liturgy, Good Friday ( April) – 3pm
Easter Vigil Mass (Sat 11 April) – 8pm
Easter Sunday Mass (Sun 12 April) – 11am
Easter Monday Mass (Mon 13 April) – 10am
WEEKLY WORSHIP
Weekly Liturgy with Dan and Emily from One Life Music - This will be a weekly event. It is such a wonderful way to bring us together as a community of prayer and I am sure that we will all be strengthened by it.
ST GEORGE AND ST TERESA CHURCH (DORRIDGE)
Sunday Mass - 8.45am and 10.30am
Saturday Vigil Mass - 5.30pm
Sunday Mass - 10.15am and 6pm
Saturday Vigil Mass - 6pm
Mass will be live streamed as follows...

Monday - Friday 9.00am

Saturday & Sunday 10.00am
Sunday Mass - 10am and 5.30pm
Monday, Tuesday, Wednesday, Thursday, Friday Daily Mass - 9.30am
Saturday Mass - 5.30pm
Whilst Mass will remain our primary form of 'virtual' liturgy, please feel free to join us for Adoration each morning 7.30-8.30am, Rosary at 9.15am, Evening Prayer at 6pm and then Compline at 8.30pm. Stations are at 7pm on Fridays. Pray for us. Fr Paul
Sunday Vigil Mass - 8.30am
Monday Vigil Mass - 10am
Tuesday Mass - 9am
Wednesday Mass - 6pm
Thursday, Friday Mass - 10am
Thursday Adoration - 12pm
Saturday Adoration - 9.30am
Saturday Vigil Mass - 10am
Make an Act of Spiritual Communion
(Courtesy of The Archdiocese of Birmingham website)
As we are now entering a time when we cannot attend Mass for a valid reason, and are therefore exempt from our Sunday obligation.
During this time we are encouraged to make a Spiritual Communion when we desire to be in union with Jesus Christ in the Holy Eucharist. This can be done whilst you watch a live stream of the Mass being offered.
There are 2 options of prayer you can say.
You can make an act of Spiritual Communion by saying the following prayer:
My Jesus, I believe that You are present in the Most Holy Sacrament.
I love You above all things, and I desire to receive You into my soul.
Since I cannot at this moment receive You sacramentally, come at least spiritually into my heart.
I embrace You as if You were already there and unite myself wholly to You.
Never permit me to be separated from You.
Or
I wish, my Lord, to receive You with the purity, humility and devotion
Most Holy Mother received You,
the saints.
Come, Lord Jesus.
Give me, good Lord, a longing to be with You,
, delight and quickness in thinking upon You.
And give me Your grace to long for Your holy sacraments,
in the presence of Your very blessed Body,
Sweet Saviour Christ, in the Holy Sacrament of the altar. From St Thomas More)