Year 5
Welcome to Year 5 where we are proud to be part of the Saint Anne's family.
Our aim is to develop socially, morally, culturally and spiritually to be the person God has called us to be.
At the heart of our class is a belief that we can achieve any aspiration through dedication and hard work.
During our topic last half-term (Do I Reflect God's Love?), we were looking at 'Light' and how it travels. We were reflecting on the light of Jesus and our light thinking about how we can shine our light to others. Perhaps in the present situation, shinning our light through darkness could never be so more important.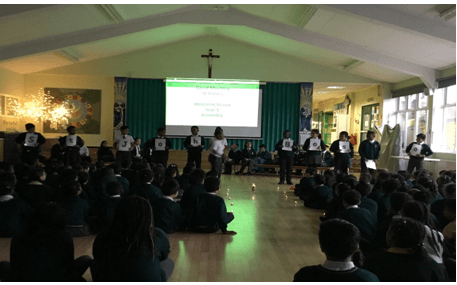 Our Book of Hope Project – What is it?
As a school family and community, we would dearly like you to take part in helping us to create a very special and unique 'Book of Hopes'. The theme of the book as the title suggests is HOPE and hope in these challenging times can look like many things e.g. from helping a neighbour to clapping for the NHS; from painting a rainbow to creating a dance. Hope is more than a message - it's a gift and we would love to showcase your messages of hope in our interactive St. Anne's Book of Hopes. So if you have any artwork, prayers, poetry, videos, photographs, messages, personal stories, songs, raps or anything that may have been on your mind that you want to create as a symbol of hope, please, please send it to enquiry@st-annes.bham.sch.uk or post it to school by Friday 22nd May. Individual, parents, families or even communities please contribute. Stay safe.
Please continue to support our learning by visiting our page often.
Homework Information
Reading: 15+ minutes daily. Please question your child about what they have read.
Spelling: Practice daily. Children receive 10 words a week. Words are given out on a Monday in preparation for a weekly test every Friday.
Times tables: Practice as often as possible. Times Table Rock Stars is a great way to do this.
Weekly homework: Children receive homework to support learning on a Friday. This is to be completed and returned by Tuesday.
Thank you for your continued support.
Key Information
The children will be given homework in order to practice and consolidate basic skills.
Spellings – Set Monday, tested on Friday.
Please also ensure your child knows how to spell words from the common exception lists from Key Stage 1, Years 3 and 4 and start to learn the words from the Year 5 and 6 word lists. Children can use SpellingFrame (external link) to practice spelling patterns.
Children complete a Times Tables Rockstar timed test 3 times a week. As part of their homework, children need to log on to Times Tables Rock Stars (external link) to complete challenges to help them practice their set times tables.
In addition to the weekly activity, please ask your child to complete any corrections from the week before. If they have had difficulty in completing the questions, please ask them to see us so we can give them extra support.
We also expect the children to read every day and to record this in their reading diaries. Encourage your child to read a range of texts and to discuss these with you.
Find out what we will be learning during the year in our Curriculum Overviews (latest at the top):
HOME LEARNING
Remember to start your day with a... Short Prayer
Year 5 English - Download Pack for Week 1
Year 5 English - Download Pack for Week 2
Year 5 Maths - Download Pack for Week 1
Year 5 Maths - Download Pack for Week 2
The 75th anniversary of V.E. Day (May 8th), but what does V.E. stand for? What is about? Why do we celebrate it?
Year 5 Reading Activities:
Send your completed bingo board to win!
Year 5 Writing Summer Term:
Year 5 Maths Summer Term:
Summer 2:
Week Beginning 1.6.2020:
Maths:
Week Beginning 8.6.2020:
Maths:
Week Beginning 15.6.2020:
Maths:
English:
(2 weeks) Wizards Year 5 Talk for Writing Booklet
Week Beginning 22.6.2020:
Maths:
Week Beginning 29.6.2020:
Maths:
English:
(2 weeks) The Ultimate Guide to Elves and Sprites Year 5 Talk for Writing Booklet
Week Beginning 6.7.2020:
Maths:
Week Beginning 13.7.2020:
Maths:
Year 5 Topic Activities:
Year 5 Virtual Vocabulary:
In times of difficulty we can turn to Our Lady.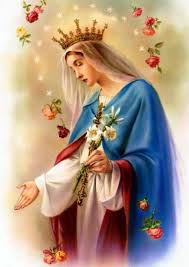 Devotion to Mary - Pray the Rosary
More about our learning in Year 5
LEARNING RESOURCES TO USE AT HOME
Class teachers may set additional tasks for your children to complete through the following links alongside the CGP books and reading everyday in the event of a shutdown for the Corona Virus or self isolation of your child. Some of these links have also been added as class/key stage specific. You can also view many more resources and projects on our Home Learning Page. We also encourage you to share some of your child's home learning through twitter, our handle is @stannespri.
Times Table Rockstars - Pupils from Y2 - Y6 should have their logins at the front of their planner. Homework tasks will be set.
Year 5 Challenges - Revision of all times tables and division facts up to 12 x 12.
Gallery
| | |
| --- | --- |
| Learning about water safety at Safeside. | As part of Mental Health Week, we completed some Mindfulness colouring. It really helped us to become calm and relaxed after a busy P.E. lesson. |
| In R.E. we have been learning about Baptism, so we acted out a Baptism. Look at our proud parents and Godparents! | In Science, we made and tested our own sieves to separate different mixtures. |
| At the end of our topic, Welcome to Our World, we organised an exhibition to show our parents all our wonderful work! | We designed our own re-useable shopping bags with inspiring messages, to sell during Enterprise Day. |
| When Garry Jones visited we all had to add a tile to the school mosaics. | We had great fun learning to move around in a wheelchair playing wheelchair basketball. |