For all children to develop a love of learning and develop their God given talents through word, worship and action.
For all children to be numerate, literate and competent technology users.
For all children to be well read individuals with a high level of vocabulary.
For all children to be safe and aware of managing risks including
For all children will have access to a planned programme of personal finance education, so that they become financially capable and ready for life in our modern world.
For all children to have a developed understanding of local, national and global issues.
Introduction
Our Curriculum is delivered through our Catholic story, allowing our children and staff to deepen the understanding of their own story – to know where they have come from, their aspirations for the future; to become closer to the person God has called them to be.
'Achieving excellence in all our God given talents'
Inclusive curriculum provision started through immersion points, experiences, educational trips and school visits. This ensures that the Saint Anne's child is receiving a quality of experience that is a catalyst to think and question. This provision endeavours them to become curious and active learners in the context of a body of knowledge and in relation to our global story.
Our curriculum promotes the spiritual, moral, cultural, mental and physical development of all pupils as children of God and prepares them for the opportunities, responsibilities and experiences of later life.
At the core our curriculum is about developing religiously literate pupils who have the knowledge, understanding and skills to reflect critically, think ethically and contribute meaningfully to society both now and in the future.
At Saint Anne's this means helping all pupils to:
Engage in the knowledge and understanding of the Catholic faith and how it relates to their lives today;
Develop their skills in English, Mathematics and Science;
Develop their knowledge and understanding of the world we live in, the environment, different religions and cultures, a foreign language, technology, computing, music and the creative arts;
Participate in sport and physical activity and understand its impact;
Engage in Personal, Social, Health and Economic (PSHE) education;
Develop positive character traits including resilience, communication, teamwork, problem solving and empathy;
Develop positive attributes including high self-esteem, positive emotional and mental health, and tolerance, managing risk, respect and ambition.
Knowledge is power. Information is liberating.

Education is the premise of progress,

in every society, in every family.

Kofi Annan
Curriculum Areas
The National Curriculum forms the basis of our curriculum and the children are taught the following subjects
Click on the links to find out more
Year group
Curriculum Overviews
Information about our curriculum can be found on each individual year group page. The overviews include ' Big Questions' as well as information on what the children will be learning in each topic and subject throughout the year.
Our aim is to be motivational and engage pupils in both the process and the content of learning, include learning that takes place both inside and outside of the classroom and the school day.
In both Key Stage 1 (ages 5 to 7) and Key Stage 2 (ages 7 to 11), the subjects of the National Curriculum are taught through integrated themes and topics, which change each term, as well as through subject-based teaching.
There is a strong focus on the development of the core skills of reading, writing, communication and mathematics both within daily English and Mathematics lessons and activities and throughout the curriculum.
This curriculum enables children to see connections in their learning, and develop their thinking skills and creativity. Children also receive at least two hours of dedicated R.E. and Physical Education each week.
Reception is directed by the Early Years Foundation Stage curriculum.
Each year group has a curriculum plan which can be read below. More information is made available over the year to parents via regular newsletters home.
Our Curriculum Statement - Intent, implementation and impact
The ability to read, write and analyse; the confidence to stand up and demand justice and equality; the qualifications and connections to get your foot in the door and take your seat at the table - All of that starts with education.
(Michelle Obama)
Dear Lord,
We thank you for our talents and gifts.
Help us strive to use them wisely for the
benefit of our special community.
Guide us to fulfil your plan for each of us.
Give us the grace to be humble, respectful
and tolerant this day and all the days of our
lives.

Saint Anne
Pray for us
Amen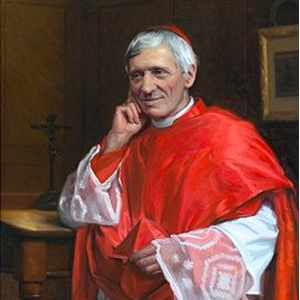 Certainly a liberal education does manifest itself in a courtesy, propriety, and polish of word and action, which is beautiful in itself, and acceptable to others; but it does much more. It brings the mind into form, – for the mind is like the body.
John Henry Newman