Reception
We are delighted to welcome your child to the St Anne's family.
I would like to welcome both you and your child to the Saint Anne's family. I am looking forward to work with you and your child as they begin the first stage of their learning journey at Saint Anne's.
The Reception team consists of Mrs. Dhillon Mrs. Ward and Mrs. Rollins.
Together we will support your child's learning and encourage them to become independent learners throughout this year. If you have any questions or queries, please do not hesitate to speak to one of us and we will be happy to help!
Each day in Reception, your child will be completing a number of exciting activities that will help them to develop their skills and work towards achieving the 17 Early Learning Goals: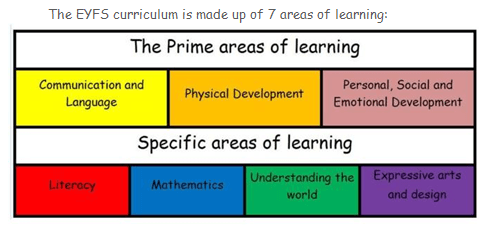 Prime Areas

Aspect

Personal, Social and Emotional Development

Making Relationships

Self-confidence and self-awareness

Managing feelings and

Physical Development

Moving and handling

Health and self-care

Communication and Language

Listening and attention

Understanding

Speaking

Specific Areas

Aspect

Literacy

Reading

Writing

Mathematics

Numbers

Shape, space and measure

Understanding the World

People and communities

The world

Technology

Expressive Arts and Design

Exploring and using media and materials

Being imaginative
Key Information
Our PE lessons will take place every Tuesday afternoon. Please ensure that your child's PE kit is clearly labelled with their name and in school on this day every week.
Please remember to sign your child's planner every night and check for any important messages or letters that it contains.
We are looking forward to work closely with you and your child during the year ahead.
What you can do to help your child at home:
Reading their home reading books every day.
Reading books from home and reading other types of print – comics, newspapers, magazines, posters, leaflets.
formation and writing: sentences, shopping lists, news about their weekend.
formation.
sets of objects, thinking about what one more and one less than a number would be.
Looking for shapes in the world around them.
Our Learning
Find out what we will be learning during the year in our Curriculum Overviews:
Home Learning Tasks to be completed- Set By Mrs. Dhillon
Set Week Beginning 20th April
Set week Beginning 27th April
Set Week Beginning 4th May
Don't forget to share your models with us through twitter @stannespri. We would love to see your models!
Set Week Beginning 11th May
We would love to see your gardens! You can share your work with us through twitter @stannespri.
Week Beginning 18th May
Spelling Task- Week Beginning 18th May
Maths Task - White Rose Maths Hub-
Day 1 - https://wrm-13b48.kxcdn.com/wp-content/uploads/2020/05/Day-2-Superworm.pdf
Day 2-https://wrm-13b48.kxcdn.com/wp-content/uploads/2020/05/Day-2-Superworm.pdf
Day 3-https://wrm-13b48.kxcdn.com/wp-content/uploads/2020/05/Day-3-Superworm.pdf
Day 4-https://wrm-13b48.kxcdn.com/wp-content/uploads/2020/05/Day-4-Superworm.pdf
Day 5-https://wrm-13b48.kxcdn.com/wp-content/uploads/2020/05/Day-5-Superworm.pdf
Optional Home Learning Packs
Early Years Pack 1- http://www.tts-group.co.uk/on/demandware.static/-/Library-Sites-TTSSharedLibrary/default/vaea75f5663a038b8658d258fd198e57ce70b35d6/images/homepage/Early_Years_Home_Learning_Collection.pdf?version=1,584,037,589,000
Early Years Pack 2- https://classroomsecrets.co.uk/free-home-learning-packs/#packs
Hungry Little Minds- https://hungrylittleminds.campaign.gov.uk/
More about our learning in Reception
LEARNING RESOURCES TO USE AT HOME
Class teachers may set additional tasks for your children to complete through the following links alongside the CGP books and reading everyday in the event of a shutdown for the Corona Virus or self isolation of your child. Some of these links have also been added as class/key stage specific. You can also view many more resources and projects on our Home Learning Page. We also encourage you to share some of your child's home learning through twitter, our handle is @stannespri.
Starting Monday 23rd March, every day for two weeks.
Set 1 Speed Sounds at 9.30 am and again at 12.30 pm
Set 2 Speed Sounds at 10.00 am and again at 1.00 pm
Set 3 Speed Sounds at 10.30 am and again at 1.30 pm
Access to our school phonics page where we have some resources at the bottom of the page.
| | |
| --- | --- |
| Drawing 'The Rainbow Fish' using chalk in our outdoor area. | Making porridge in our mud kitchen. |
| | |
| | |
| | |