Want to know how we can support? Please come in and see a member of staff.
Parent Noticeboard
At Saint Anne's we value the formation that our children get from their parents and the role that the family plays in supporting our work in school. We encourage your input into the school and aspire to welcome you into the school family.
Parent and Carer View Worried about a child?
Click the image to share your views. Click this link to see what you can do.

Public information- Coronavirus Guidelines
find the latest guidelines on Covid -19 that schools have been given
Where to find the latest information
Updates on COVID-19:

Guidance for educational settings:



Keeping Healthy
Please remember to continue making sure the children wash their hands thoroughly and regularly to protect them against the virus. Follow the link here to see how. Hand Washing Song. If you or your child develop a high temperature or a new continuous cough follow the advice here.
Our Prayer
On Friday 3rd April our school family came together in prayer and song for a live stream liturgy provided by Dan and Emily from One Life Music. During the service members of staff lit candles in their homes for the health care service and for all the people affected wherever they may be.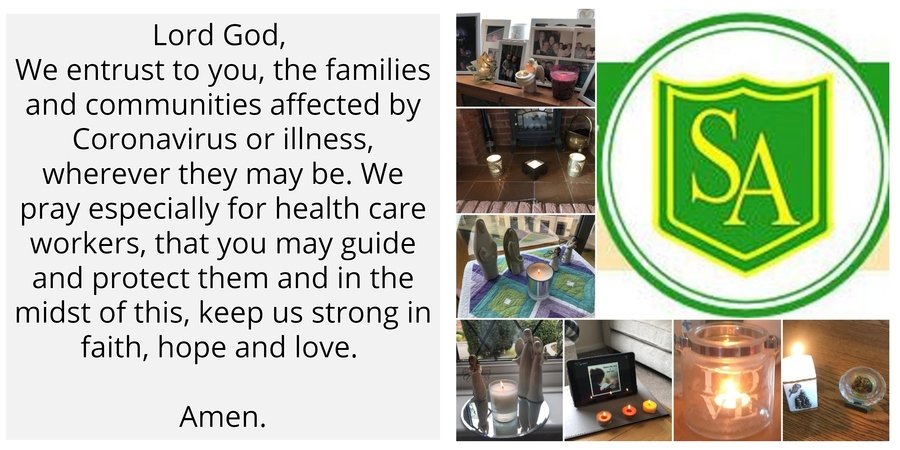 There are always ways you can support your child in school. See below for the list of workshops or events to attend.
Cooking Creative Craft Money Matters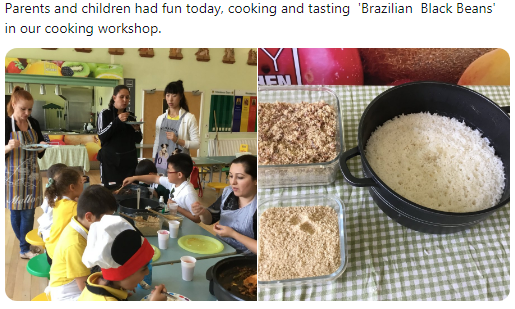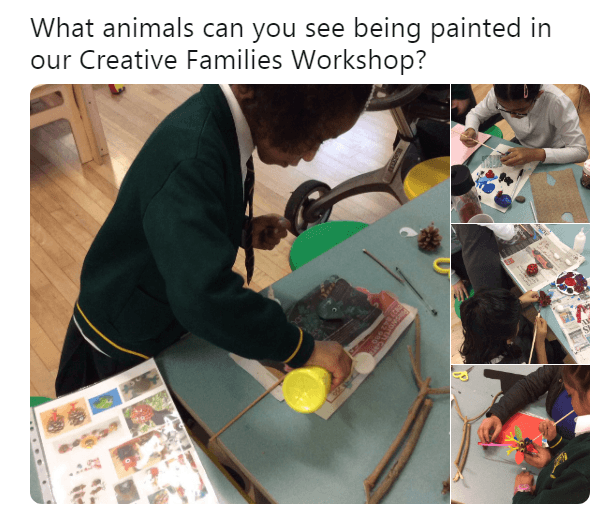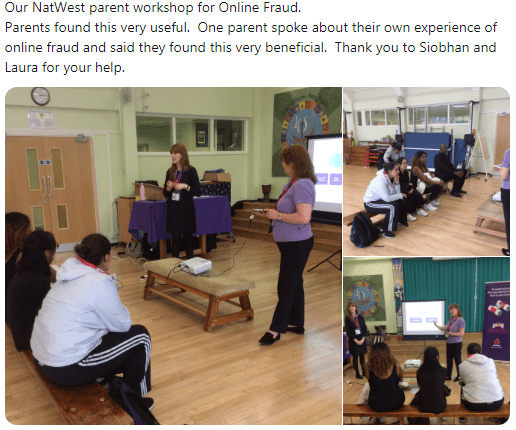 School Community Events School WORKSHOPS

Parent Fitness Classes Family Creative Arts Money Sense Workshops
Employment Workshops Phonics and early Reading Active Mathem
a
tic
s
Reading Workshops
Cooking Workshops Stay and Pray
Helping PARENTS KEEP THEIR CHILDREN SAFE ONLINE
Get expert support and practical tips to help children benefit from connected technology and the internet safely and smartly.
What issues could be affecting your children?
Get to grips with what they may come across on the internet and how to get help if you need it. Find out what to do if you're worried about anything you or your child has seen online.
Find out what to do if you're worried about anything you or your child has seen online.
Certificates
Thank you for all your help with fund raising events and charities that we support
Certificates from SIFA Fireside thanking us for our donation of harvest goods:
A certificate of thanks from the NSPCC for our Number Day fundraising in February:

NSPCC Number Day Certificate of Thanks
Certificates of thanks from Macmillan Cancer Support

Macmillan Certificate of Thanks
Macmillan Certificate of Thanks
A certificate of thanks for our fundraising efforts from Children in Need:
Congratulations from Save the Children on the proceeds collected on our Christmas Jumper Day:

Save the Children Christmas Jumper Day Congratulations
Want to know more about?
Use the links to find out more information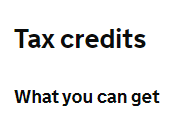 By visiting the Childcare Choices website (external link) parents will be able to find out if they could get Tax-Free Childcare.

Following the sad passing of Miss Fortuin, we understand that some children may have questions about bereavement.
The document below attempts to provide some answers to questions that children may ask, as well as other information about the grieving and mourning processes:

If you need help or advice with domestic abuse, forced marriage, child sexual abuse, sexual violence, female genital mutilation, gang association or young people's relationships the Birmingham and Solihull Women's Aid (BSWA) can help.

Helpline: 0808 800 0028
Website: www.bswaid.org
Data Protection Law
You may be aware that from 25 May 2018, the rules around Data Protection are changing. The General Data Protection Regulation (GDPR) will change how personal data can be used and how it must be kept safe. The GDPR also strengthens your rights over your own data.
Saint Anne's Catholic Primary School has always been committed to ensuring that personal and sensitive information about yourselves and your children stays safe, and whilst the GDPR is similar to the current Data Protection Act in many ways, there are a few differences, so we need to make a few changes in order to ensure we remain compliant. One of these changes is that we have updated our privacy notice. You can view our Privacy Notices and Policies.
We seek consent from you for the use of photographs/videos of your children, and as part of our work to comply with the GDPR we would like to take this opportunity to remind you that you have the right to withdraw your consent at any time. To do so, please contact the school office and ask for a Pupil Consent Form and return the completed form to the school office. If you have any questions about how the GDPR affects you, please contact us by emailing: dpo@st-annes.bham.sch.uk.
Guides and Documents
Links
Vodafone Digital Parenting - helps young people to become more confident and resilient online. Get lots of useful information and advice for your family.
All documents on this page are in pdf format unless otherwise stated.