Public Q&A sessions regarding COVID-19 vaccination
Q&A sessions with parents:
The coronavirus (COVID-19) vaccine is our best defence against the virus. The vaccine is highly effective and it is currently being rolled out across Birmingham to priority groups. Throughout February 2021 there will be five online Q&A sessions which will allow the public to ask any questions they may have about the vaccination. On the panel will be the Birmingham & Solihull Clinical Commissioning Group, local representatives and Councillor Paulette Hamilton, Cabinet Member for Health and Social Care.
It is strongly recommended that people attend the session that is relevant to where they live, as some of the information in the webinar will be localised:
4th February at 6pm-7.30pm. North Birmingham https://www.eventbrite.co.uk/e/138628992047
9th February at 6pm-7.30pm. South Birmingham https://www.eventbrite.co.uk/e/138644995915
11th February at 6pm-7.30pm. East Birmingham https://www.eventbrite.co.uk/e/138644995915
24th February at 6pm-7.30pm. West Birmingham https://www.eventbrite.co.uk/e/138645314869
25th February at 6pm-7.30pm. Central Birmingham https://www.eventbrite.co.uk/e/138645491397
If you need support or guidance please contact the school on enquiry@st-annes.bham.sch.uk.
Parent Noticeboard
Mental Health Information Booklet for parents and children
Link to Mental Health Information Booklet for parents and children
At Saint Anne's we value the formation that our children get from their parents and the role that the family plays in supporting our work in school. We encourage your input into the school and aspire to welcome you into the school family.
AUTUMN EDUCATIONAL VISITS GUIDE FOR
Parent and Carer View Worried about a child?
Click the image to share your views. Click this link to see what you can do.

ADVICE AND SUPPORT
Emergency and Ongoing Help for Families (Birmingham Children's Partnership)
Please =use the link to access help that is available to all families in Birmingham. There is guidance for the following;
Emergency Food Assistance
Mental Health Support
Financial Help
Domestic Abuse
Bereavement Support
Early Help for Families
Contacts if you are worried about a child.
Advice and support for children,families and parents (NSPCC)
Remote learning guidance for parents
Guidance supporting young people's mental health and well being during Covid -19 (DFE)
Keeping children safe online.- The BBC have a website and app called Own It.
The website has a lot of content for children to help them navigate their online lives, and the free smartphone app comes with a special keyboard which can intervene with help and support in the moments that children need it the most. It can be downloaded for free in the Google Play Store and Apple App Store.
GUIDANCE FOR SCHOOL HOLIDAY
The latest guidelines on Covid -19
Letter to Parents - Confirmed case of Covid 19
Please see attached letter
Covid Confirmed Case (1) letter to parents.pdf
Keeping children safe in out-of-school settings: code of practice
PARENTS IN SPORT WEEK 5-11 OCTOBER
Parents in Sport Week 2020 takes place 5 – 11 October. Run by the NSPCC Child Protection in Sport Unit (CPSU), Parents in Sport Week aims to highlight the important role parents play in youth sport, from helping to keep children safe, to encouraging them to take part and achieve. Please see the newsletter from the Aston Villa Safeguarding Team with information with how you can support your child. "Lets Talk About Keeping Children Safe in Sport"newsletter.
sAINT aNNE'S pARENT BRIEFING
Please see the recent Saint Anne's Parent Briefing which contains important information about the School Closure Plan. The document gives details of what the school will do and what you need to do as a parent, if your child's class or the school has to close due to isolation. Saint Anne's Parent School Closure Plan -October
NHS TEST AND TRACE
Today, NHS Test and Trace has launched the NHS COVID-19 app. The app has been launched to help control the spread of Coronavirus (COVID-19). It will do this by alerting people who may have been exposed to infection so that they can take action.
The app is available to download on smartphones for anyone aged 16 or over. Please see the "Fact Sheet for Parents" for more information.
Parent Survey
It has been an unusual and unsettling time for children and we want to know how we can help continue to support our families and children with the return to school. It would really help us to do this if you could talk with your child about the following questions in our parent survey and see what you both think about them. You can access the form via the link sent to your email or by following this link: https://forms.gle/sfM6vKzxVRUkgN8K7
Where to find the latest information
Updates on COVID-19:

Guidance for educational settings:

Social Media:

Keeping Healthy
Please remember to continue making sure the children wash their hands thoroughly and regularly to protect them against the virus. Follow the link here to see how. Hand Washing Song. If you or your child develop a high temperature or a new continuous cough follow the advice here.
Families Birmingham Magazine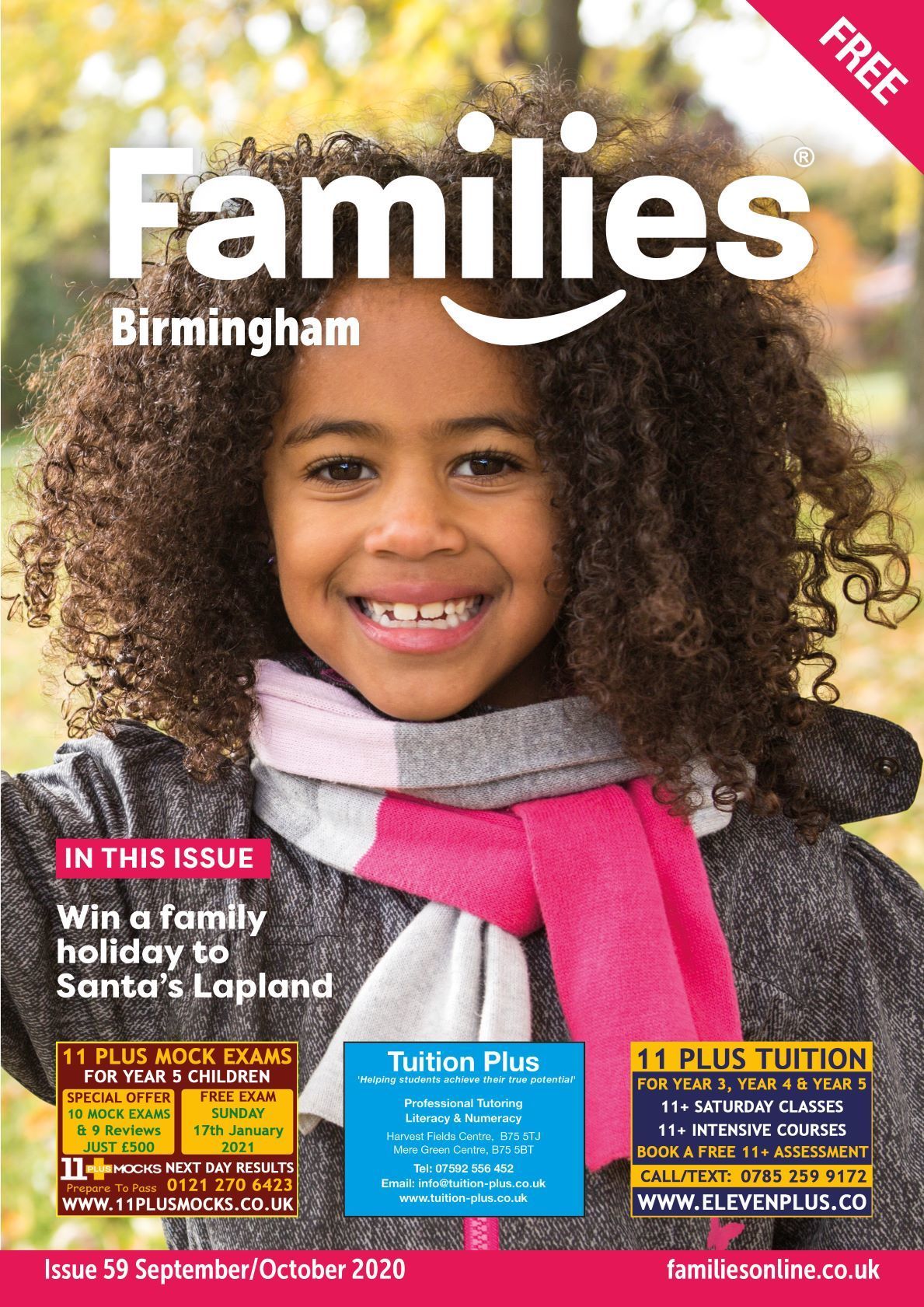 We're pleased to be able to share with you the Sep/Oct Families Birmingham Magazine.
It is full of resources and ideas to help you and your family through the autumn term and to keep your children entertained, busy and productive.
You can read the magazine HERE: https://issuu.com/familiesonline/docs/fambhamseptoct2020digital?fr=sYzYzMjE5MzAzOTg
We hope you enjoy it!
There are always ways you can support your child in school. See below for the list of workshops or events to attend.
Cooking Creative Craft Money Matters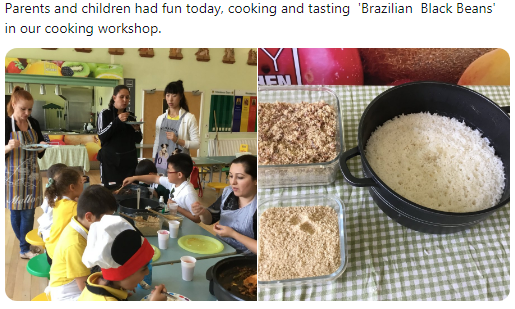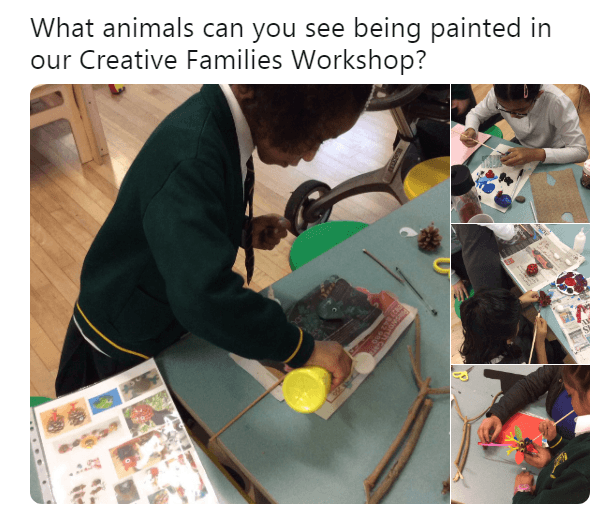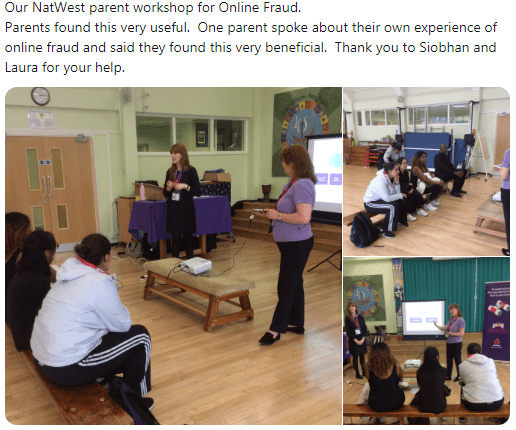 School Community Events School WORKSHOPS

| | | |
| --- | --- | --- |
| Parent Fitness Classes | Employment Workshops | Reading Workshops |
| Family Creative Arts | Phonics and early Reading | Cooking Workshops |
| Money Sense Workshops | Active Maths | Stay and Pray |
| Sports Day | | |
Data Protection Law
You may be aware that from 25 May 2018, the rules around Data Protection are changing. The General Data Protection Regulation (GDPR) will change how personal data can be used and how it must be kept safe. The GDPR also strengthens your rights over your own data.
Saint Anne's Catholic Primary School has always been committed to ensuring that personal and sensitive information about yourselves and your children stays safe, and whilst the GDPR is similar to the current Data Protection Act in many ways, there are a few differences, so we need to make a few changes in order to ensure we remain compliant. One of these changes is that we have updated our privacy notice. You can view our Privacy Notices and Policies.
We seek consent from you for the use of photographs/videos of your children, and as part of our work to comply with the GDPR we would like to take this opportunity to remind you that you have the right to withdraw your consent at any time. To do so, please contact the school office and ask for a Pupil Consent Form and return the completed form to the school office. If you have any questions about how the GDPR affects you, please contact us by emailing: dpo@st-annes.bham.sch.uk.
Want to know more about?
Use the links to find out more information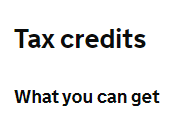 By visiting the Childcare Choices website (external link) parents will be able to find out if they could get .

Following the sad passing of Miss Fortuin, we understand that some children may have questions about bereavement.
The document below attempts to provide some answers to questions that children may ask, as well as other information about the grieving and mourning processes:

If you need help or advice with domestic abuse, forced marriage, child sexual abuse, sexual violence, female genital mutilation, gang association or young people's relationships the Birmingham and Solihull Women's Aid (BSWA) can help.

Helpline: 0808 800 0028
Website: www.bswaid.org
Helping PARENTS KEEP THEIR CHILDREN SAFE ONLINE
Get expert support and practical tips to help children benefit from technology and the internet safely and smartly.
What issues could be affecting your children?
Get to grips with what they may come across on the internet and how to get help if you need it. Find out what to do if you're worried about anything you or your child has seen online.
Find out what to do if you're worried about anything you or your child has seen online.
Links
Vodafone Digital Parenting - helps young people to become more confident and resilient online. Get lots of useful information and advice for your family.