Our Faith
At Saint Anne's we look to Jesus as our guide in praying and learning, as we strive to achieve excellence in all our God given talents. Each one of us is special as we accept and respect one another as children of God.
This is our Mission Statement that encompasses our faith. The spirituality of our school is enriched by daily prayers, collective worship and regular masses and liturgies.
The Catholic faith is at the heart of our school. We work very hard to treat everyone in school with care and respect just as Jesus taught us to 'love one another as I have loved you'. Our close link with our Parish is very important to us and our school chaplain is the Parish Priest, Father Robert Murphy. All of our assemblies and prayer services throughout the week are rooted in the teachings of Jesus.
St. Anne's is a vibrant, multicultural and multi-faith community and care and respect for individual differences is very much at the heart of our ethos.
As well as the weekly acts of collective worship, our children also pray regularly throughout the day in their classrooms.
Jesus is at the heart of our school and as such we welcome and value equally all members of our school community.
Prayer and Liturgy
Our Catholic Faith is central to the day-to-day life of our school and all aspects of the curriculum, and pupils are encouraged to recognise the importance of their faith and they respond to all forms of liturgy and collective worship with respect and reverence.
We have a liturgical life in that the experiences we provide are wide ranging and take place in school, out of school, in Church and in the wider community, and engage and involve pupils, parents, staff, governors and the parish.
The Celebration of the Eucharist and prayer are central in our school.
Our Parish Priest celebrates Mass for us at school. Each class takes on the responsibility of planning and taking part in the celebration of the Mass. In addition, we celebrate special Whole School Masses at the beginning and end of term, our school feast day and other significant occasions.
All acts of worship have a liturgical structure which is planned for.
Children say prayers at the beginning and end of the morning and afternoon sessions. These are suited to the growing spirituality of the children. You can find our school prayers on the 'Our Prayers' page.
Assemblies
We have a whole school Gospel Assembly each Monday. This enables us to join together as a school family and begin each new week in prayer and reflection, using Sunday's Gospel as our focus.
We also join together for whole school Assemblies to mark significant events.
Star Assembly takes place on a Friday when we celebrate the achievements of all our children. This is a wonderful opportunity to celebrate the children's behaviour, attitude to learning and their wonderful work in lessons.
A child from each year group also receives a 'Virtues Award' during our Star Assembly which allows us to reflect upon the Values and Virtues that we are focusing upon during the half term and celebrate how these are being lived out within our school community.
The Liturgical Year
We learn about special times in the Liturgical Year through our Prayer and Liturgy, Assemblies, Masses and RE lessons. These Seasons are celebrated and reflected within our classrooms and our school environment.
We recently recorded our own Advent Promises which were displayed on our Advent Tree in our school entrance and we joined together to celebrate Mass both in school and in our Parish Church of Saint Anne's during this time of preparation.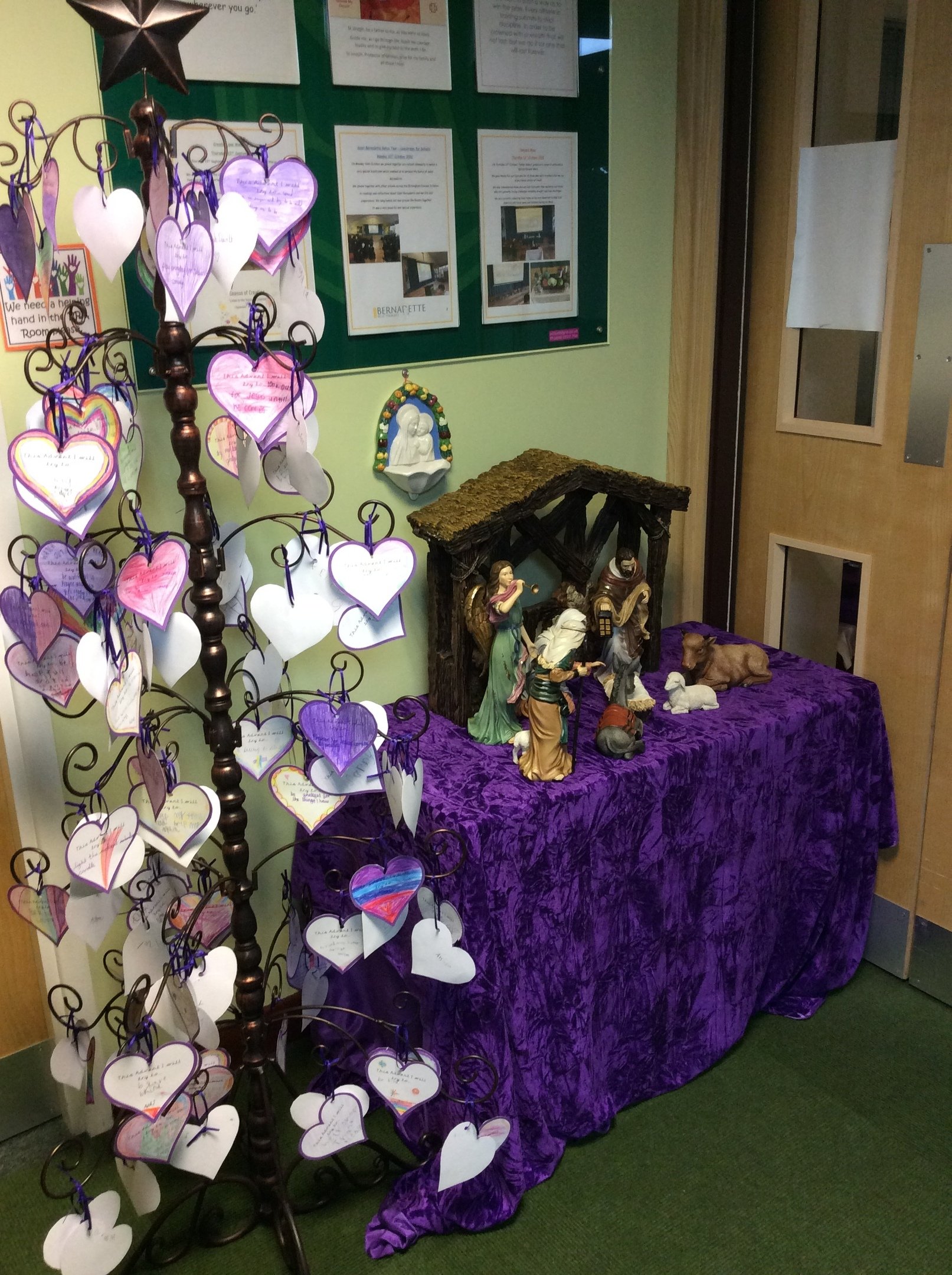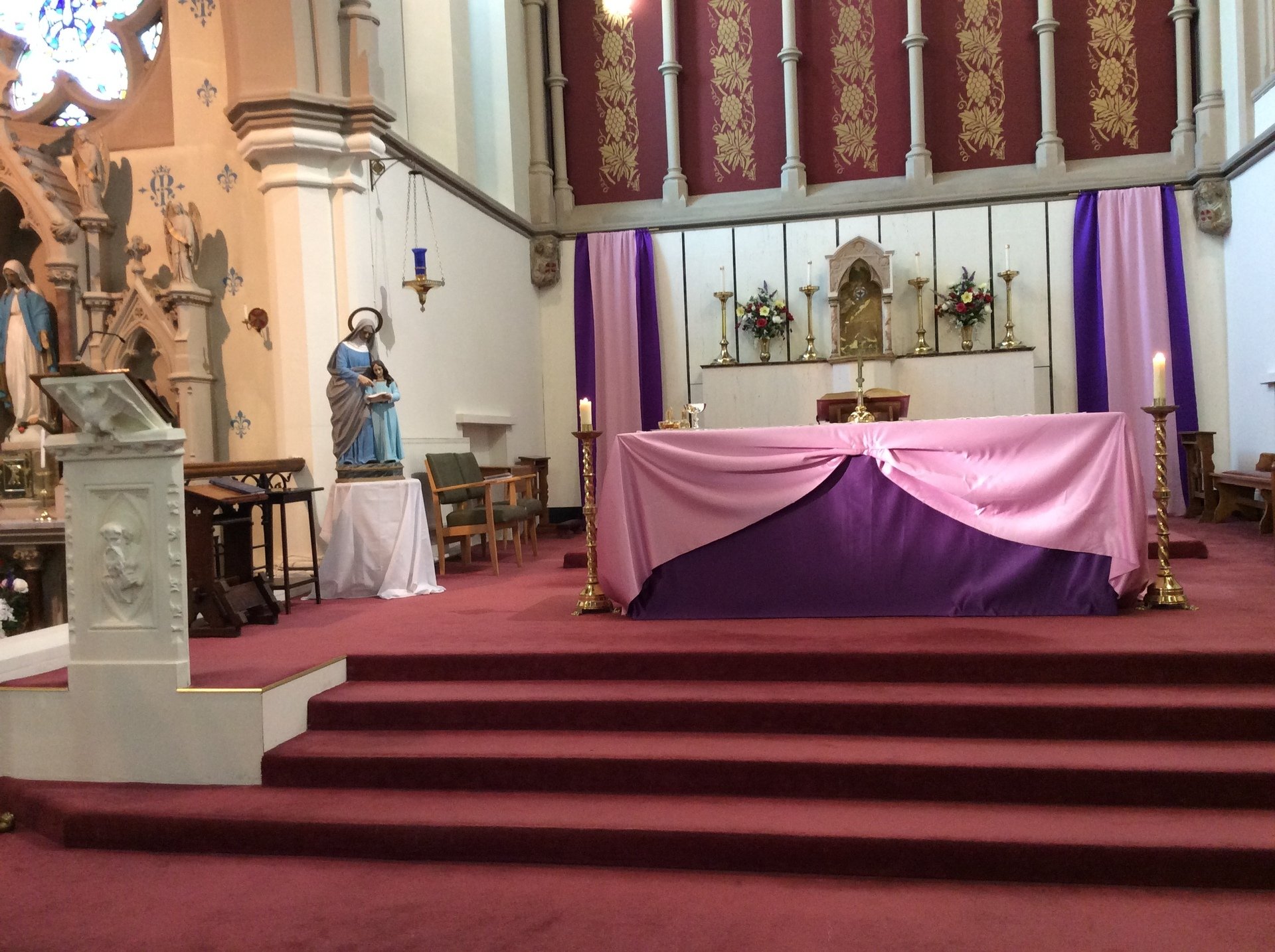 Special Visits
We enjoy welcoming our Parish Priest, Father Robert, to our school. Father Robert has visited each class to discuss Prayer during this academic year and he celebrates Mass with us throughout the school year and supports us as we complete Sacramental preparations.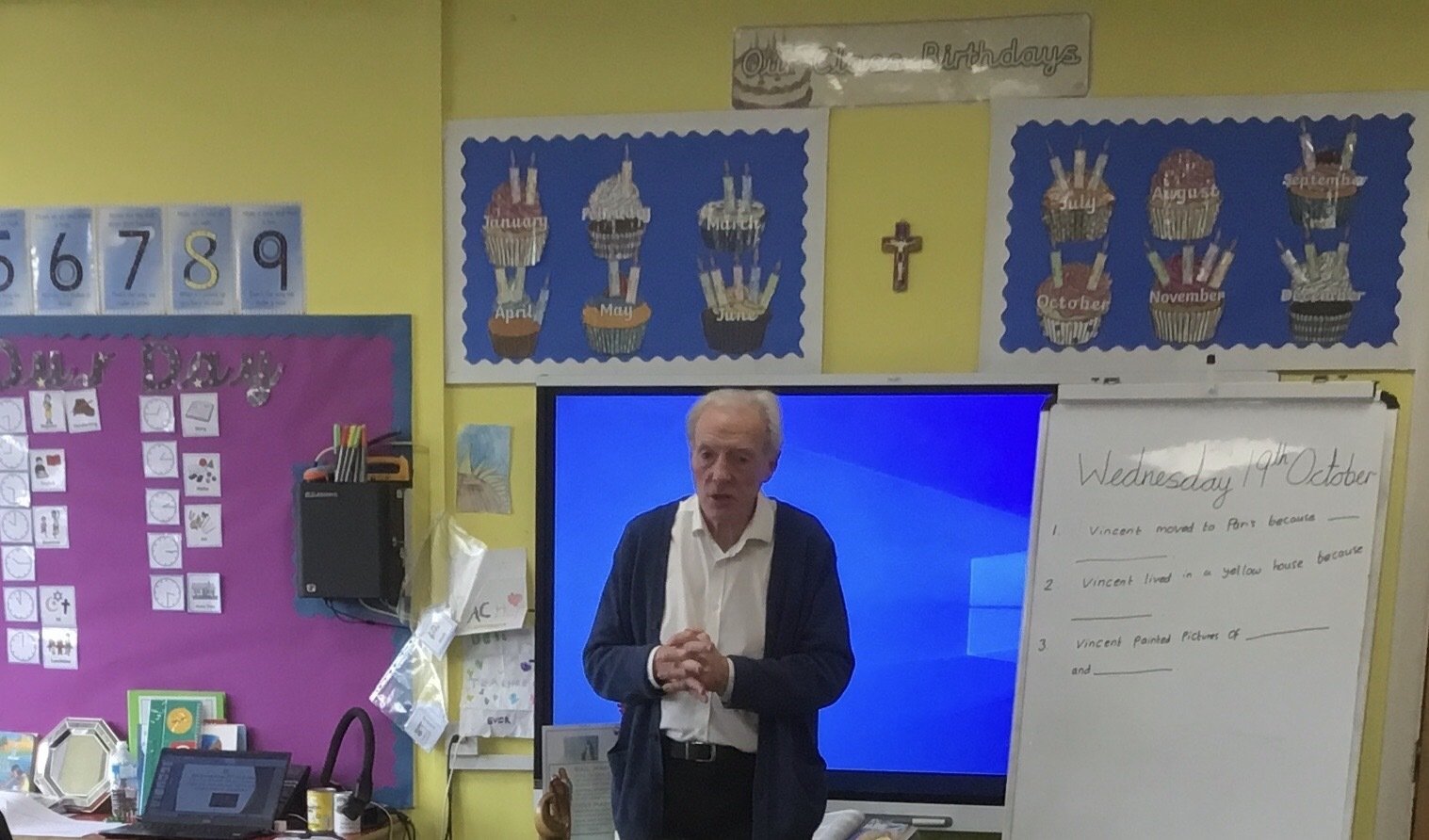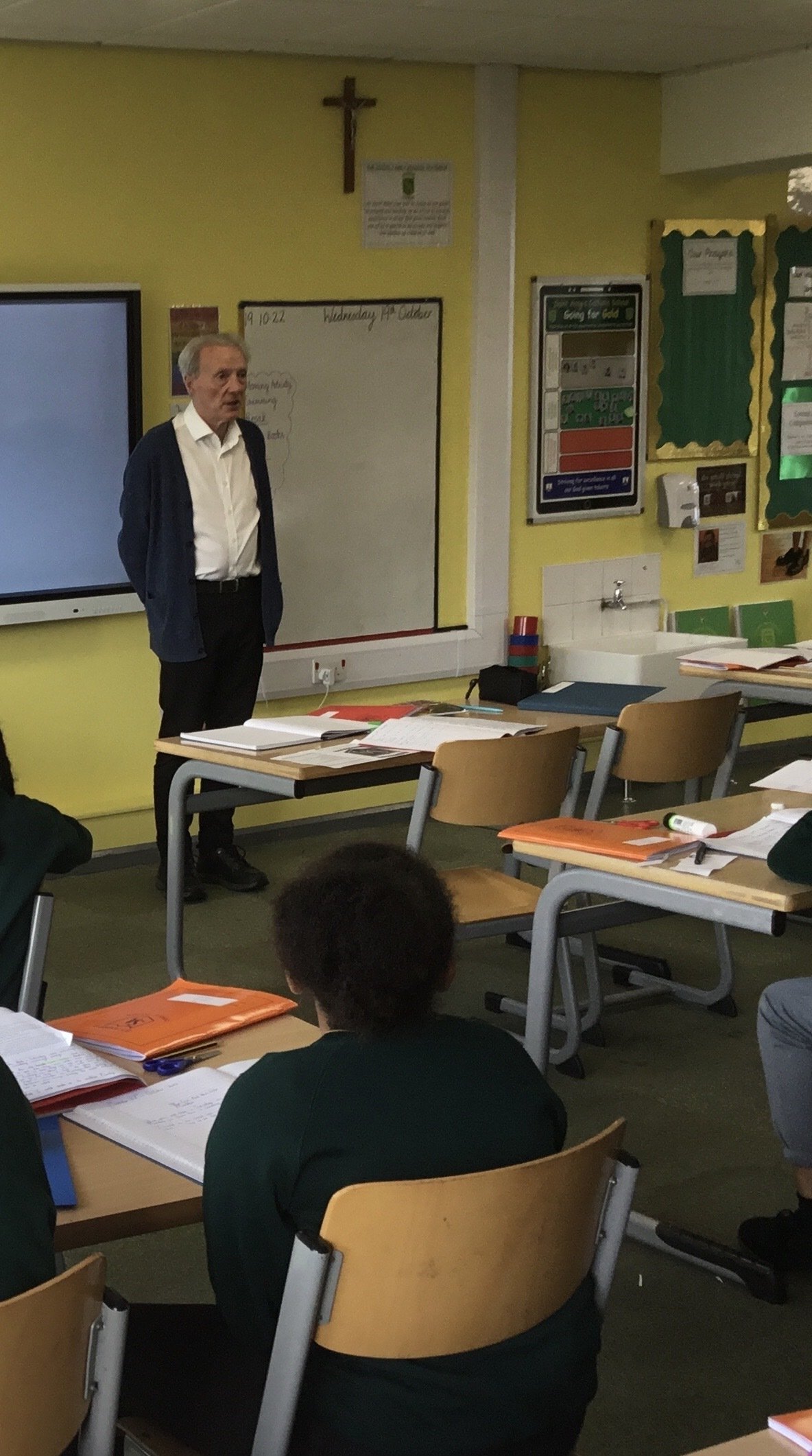 For the Lord is good and his love endures forever; his faithfulness continues through all generations.

Psalm 100:5