Uniform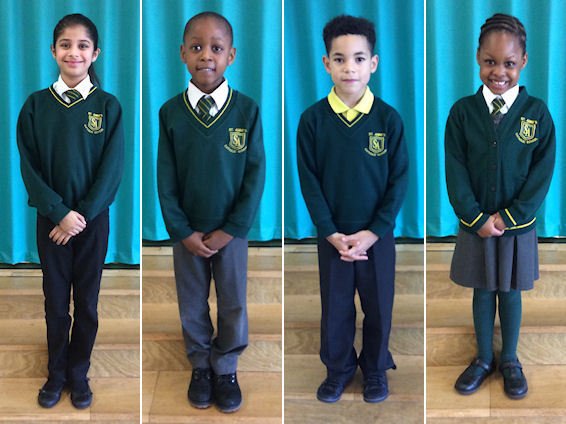 We expect the children at Saint Anne's to wear uniform for school.
Winter Uniform
Grey skirt or pinafore dress
Grey trousers (no jeans of any colour)
White shirt
School sweatshirt or cardigan
School tie
Sensible black shoes (no trainers)
Summer Uniform
Green checked dress or grey skirt or pinafore dress
Long or short grey trousers (no jeans)
Yellow polo shirt, school sweatshirt or school cardigan
Sensible sandals or shoes (no mules or jellies)
Plain green sun cap (no logos)
PE Kit
Black shorts (not Bermudas or long shorts)
Yellow t-shirt with school badge
Black pumps for PE
PE Bag - named to keep kit at school
Children will also need swimming kit
How to Order
The following items and sundries are available to purchase from our school office: Sweatshirts, cardigans, polo shirts, T-shirts, shorts, school bags, ties, coats, caps, PE bags, reading bags and water bottles.
See the Order Form on our Forms page.
Notes
Children will need a School Bag for homework and reading books.
Children will need Swimming Kit from Year 1.
Please ensure all clothing is clearly marked with your child's name.
No extreme haircuts, including shaved patterns or dyed hair are allowed in school.
Jewellery of any kind is not allowed in school, except for a small single gold stud in each ear. This is for health and safety reasons, and we expect all parents and children to support this rule. Please be aware that studs will have to be either removed or covered when children go swimming or have PE.
Children do not need to wear a watch to school as there is a clock in each classroom.